They
Raised Successfully

with Crowdera

Our fundraising products and solutions help organizations fundraise quickly, easily, and more. Check out our Client Case Studies to see how our technology helped them overcome their most pressing challenges.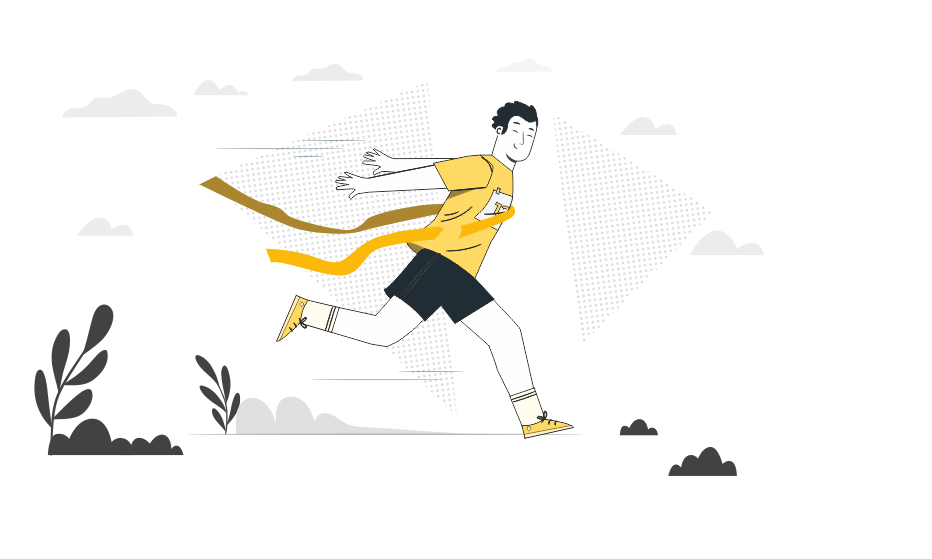 Here is what our
Customers say
Over 2500+ happy customers
"I'm impressed with Crowdera's mission and how single-mindedly
they are focused on solving a problem that is important and that really matters"
"Crowdera helped improve our peer-to-peer fundraising efficiency and cost
by providing technology which is compliant with global fundraising practices.
Having one dashboard for tracking domestic and foreign funds really helped us."
"I ran my campaign through Crowdera in its initial phases
& I greatly appreciated the support I received from the Crowdera Team."
"Its been a wonderful experience with
whole hearted support for my cause by Crowdera and team."
"Crowdera was an excellent choice for us.
We definitely made the right decision in choosing them."
"The most supportive team ever! Crowdera is easy to use
and they have wonderful integration with social media. The team was available 24/7
to help me and guided my team with the best methods of fundraising."
Trusted by 2500+ world's best organizations
to improve their fundraising experience
Read more success stories
Brandi Clark revolutionized the AUSTIN elections by developing the

ELECTION NAVIGATOR TOOL

to empower voters and gained huge support from them
The Austin Business Journal said, "If Austin had one green ambassador, it would be Brandi," and the Austin Chronicle dubbed her the "Queen of Green". She is a serial social entrepreneur who has launched more than a dozen social ventures. She is also a community connector, active civic leader, trusted green advisor, and inspiring voice for change.
Brandy wanted to raise funds to create an election navigator for Austin's first 10-1 general election. She wanted it to be a free community-driven data-rich tool to empower voters to identify the strongest and most sustainable-minded candidates for City Council and Mayor. With the raised funds, she wanted to fund the election navigator tool and also to reach out to potential voters within Austin for using the tool.
We did our research, scheduled meetings with Brandi to give her idea a prescriptive and provided a compelling campaign story. We also did the donor profiling to target the right prospects. A few members of our customers' success team were delicately working with Brandi to understand and finalize the vision of the campaign. This gave us a clear picture of and framework of the overall campaign execution.
Within 29 days of campaign creation, we crushed it and realized more than 93% of the goal amount. Here is all that we did:
| | | |
| --- | --- | --- |
| Donor Profiling | Content Creation | Content Marketing |
| Email Marketing | Social Media Marketing | Automated tax receipt generation |
| Donor Management | Influencer Marketing | Donor Outreach |
Impact:
Thanks to Brandi for coming up with this thought of building a transparent society. We are sure the ELECTRONIC Navigator system helped the locals in making the right choice while selecting the candidates for City Council and Mayor. Brandi got a huge number of people supporting her. She raised 93% of the requisite funds and used them in building the Election navigator tool.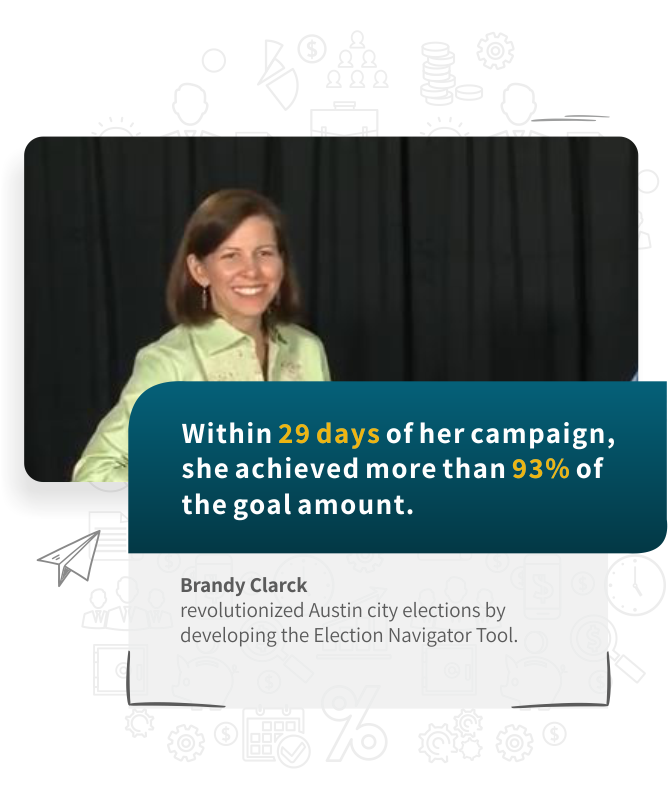 Book A Free Demo
Get Started

With Crowdera